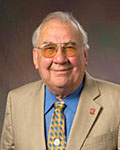 Henry C. Harrison - Chairman and Chief Executive Officer
Henry Harrison founded American Security in 1975 after retiring from the South Carolina Highway Patrol. He was named State Trooper of the Year in 1967. Since founding American Services, Harrison has been actively involved in working on behalf of the law enforcement community, serves on several local board of directors and is a supporter of numerous charitable organizations. His board positions have included positions with Summit Bank, Union Bank, Customized Companion Care, Herlong-Bates Insurance, Pacific Gateway Capital Group and Tri-County Technical College. He is also a member of the S.C. Sheriff's Association, American Legion (Post 3), Blue Ridge Electric Co-op, and Urban League. Former South Carolina Governor David Beasley awarded Mr. Harrison the Order of the Palmetto which is South Carolina's highest citizen award, for his work and contributions to the state.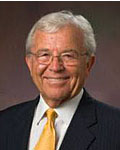 Jim M. Ward - President
Jim Ward joined American Services, Inc. after retiring in 1993 with thirty five years of service with JPS Textiles. Throughout his tenure at JPS Textiles, Jim held numerous roles with managerial responsibility involving various operational aspects of the business. At JPS Textiles, Jim completed his career as Executive Vice President & Chief Operating Officer having responsibility of some 7,000 employees across five states. Today, Jim serves as President of American Services and corporately oversees all businesses including American Security, Action Staffing and ACI Janitorial.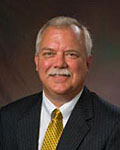 Randy Harrison, CHSO - President, American Security
Randy joined American Security after a 25-year career with the South Carolina State Law Enforcement Division (SLED). While at SLED, Randy investigated major crimes, from drug trafficking to murders and kidnapping. In addition, Randy served as Chairman of the SLED Private Security Advisory Board from 2007 to 2010. Randy was also assigned to the US Attorneys Organized Crime Drug Task Force, where he was deputized at various times by the FBI, DEA, and United States Marshal's Office. In 2006, Randy attended the Global Terrorism Conference in Washington DC. Furthermore, Randy was a Faculty Member of the SC Alcohol and Drug Commission Conference from 1987 through 1990. He holds a CPI certification with the International Association of Healthcare Safety and Security.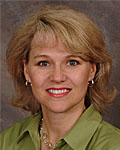 Carole Ann Owens - Corporate Operations and HR Director, American Services
Carole Ann has an extensive background in corporate operations with 27 years of management experience including 17 years in the security industry. At American Services, she oversees the corporate services for all three divisions of the company, including Human Resources and Accounting. Carole Ann is also an officer of the Board of Directors for American Services where she serves as Secretary.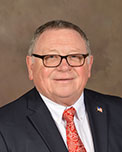 Lee Allen - President of Business Development
Before joining American Services Lee Allen spent 34 years at the Greenville Health System (GHS). During his tenure at GHS Lee served in many management and leadership roles such as Manager of Capital Projects & Renovations, Manager of Engineering, Director of Community Facilities Engineering, and finished his career at GHS as System Administrator for Patient Support Services. As System Administrator Lee was responsible for Engineering, Clinical Engineering, Environment of Care/Emergency Management, and Public Safety which encompassed GHS Police and Security services for all of GHS to name a few. Lee holds a Bachelor of Science Degree and MBA from Southern Wesleyan University where he was an adjunct professor for seven years in the SWU School of Business. During Lee's career, he served on multiple boards such as SWU Academic Advisory Board, SWU Alumni Board of Directors (President 2001/2002) and SWU Board of Visitors as well as other boards to include GHS Federal Credit Union Board of Trustees, and The Blood Connection Board of Trustees (Chair 2014/2015).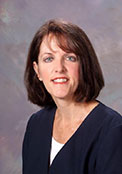 Cameron Keriazakos – President of Sales
Cameron joined American Services in 1989 after a successful career in the staffing industry in Charlotte, NC. At that time, her role was to start-up and develop the company's staffing division known then as Ameri-Temp. Cameron successfully led Ameri-Temp into staffing partnerships with current clientele and positioned the business in the surrounding staffing markets. Upon the merger of the three divisions that form American Services, Cameron moved into a role responsible for strategically positioning the company as a regional contract service partner. As President of Sales, she leads her team in the promotion of American Services as a contract services provider for the Security, Staffing, and Janitorial markets.